Hvorfor "Same procedure as last time"?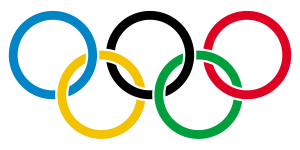 Mandag informerede de professionelle tours spillerne om formatet til de Olympiske Lege i Tokyo i 2020. Og det var en kort besked – der er ikke ændret et komma fra den måde turneringen blev afviklet på i Rio de Janeiro i 2016.
Det betyder, at de 60 herrer og damer der kvalificerer sig, skal spille fire runders slagspil uden cut om guld, sølv og bronze. Kvalifikationen er også præcis som sidste gang. En to-årig periode startende den 1. juli 2018 og frem til 22. juni 2020 bliver afgørende for hvilke herrer, der kommer med, kvindernes kvalifikation begynder en uge senere. Det betyder, at man blot følger verdensranglisten, så hvorfor man kalder det en kvalifikationsperiode er mig en gåde.
Ligesom i Rio kan hvert land højest have to spillere med, dog fire hvis de alle fire er blandt verdens 15 bedste. I 2016 havde USA fire mænd med, mens Korea havde fire kvinder med i feltet.
Jeg er forundret over, at man fra det internationale golfforbunds side ikke vælger at se OL golfen lidt efter i sømmene. Nu får vi endnu en 72 hullers slagspilsturnering, som vi har stort set hver eneste uge hele året rundt, og med et felt, der i bedste fald har halvdelen af verdens 50 bedste til start.
Hvorfor har man ikke lyttet til kritikken og de gode idéer, der kom efter legene i Rio? Her talte flere spillere varmt for at spille et andet format. Det kunne være "landshold", hvor man spillede sammen to og to, og hvor en finalerunde bestball kunne give et festfyrværkeri af birdies. Man kunne spille 36 hullers slagspil som kvalifikation til hulspil, og så afgøre de olympiske medaljer i rene mand mod mand matcher. Eller man kunne spille en mixed række, hvis man kunne få det igennem IOC, og dermed give kvinderne endnu mere opmærksomhed. Alle de muligheder har man nu forsømt, og jeg havde personligt håbet på en to-mands turnering for 24 eller 30 landshold, eller en hulspils afgørelse.
Giv plads til flere fra samme land
Feltets sammensætning burde man også have gjort noget ved. Jeg er med på, at man i sin ansøgning for ti år siden ville sørge for at hele verden blev repræsenteret, og dermed i den grad levede op til de olympiske idealer. Men golf er allerede en verdensomspændende sport. Naturligvis er der lande, der ikke har topspillere, men alle verdensdele er repræsenteret, også helt i toppen af verdensranglisten. Et kig på denne uges mandlige verdensrangliste har fx USA, Europa, Asien, Australien i top 11, og Afrika har to i top 30, mens den bedste sydamerikaner er nummer 48.
Derfor er det forkert at landene højst må have to spillere med. I Rio var sidste mand inde, end ikke i top 300 på verdensranglisten, og alt for mange topspillere kommer ikke med. Golf er ikke som fx tennis, hvor man seeder spillerne, og det sjældent er en spiller uden for top 10, der vinder en stor turnering. I golf er der 20-25 potentielle vindere hver uge, men når man fjerner over halvdelen af verdens top 100 spillere, så er det potentielle vinderfelt og stjernedrys minimeret. USA har fx 24 spillere i top 50 i denne uge, men kun fire pladser, så i denne uge ville hverken Brooks Koepka, Phil Mickelson, Patrick Reed, Matt Kuchar eller Tiger Woods komme med. For andre lande, på nær England, er det allerede "tredjemanden", der bliver olympisk sorteper, og det betyder ingen Tyrell Hatton, Rafa Cabrera Bello, Charl Schwartzel eller Adam Scott.
Jeg mener, at reglen om fire deltagere hvis de er i top 15, bør udvides til top 50, eller de tre bedste i top 100. Det vil give lande som Spanien, Sverige. Sydafrika og Australien en ekstra plads, og så har jeg slet ikke nævnt problematikken med at England, Skotland, Wales og Nordirland stiller op under britisk flag, og derfor kun har mellem to og fire pladser i feltet.
De bedste skal være med til OL. Se bare hvordan basketball har fået en helt anden status siden det første Dream Team var med i 1992, og hvordan den olympiske tennisturnering tæller som en af årets vigtigste titler. Golf skal stille med de bedste, og gerne spille et format, der er mere tilskuervenligt for de mange knap så golfkyndige, der ser med under et OL.
IOC har allerede sagt ja til golf ved OL i 2024 i Paris, så jeg håber de kan til den tid kan justere reglerne, så golf får mest muligt ud af den enorme eksponering der er ved et OL.